Lumineers are designed to deliver a beautiful smile with no need for shots, drilling of your teeth, and no pain. Traditional veneers are generally thicker and require a more aggressive, irreversible removal of healthy tooth structure. The extensive preparation technique frequently requires shots and may cause some sensitivity and discomfort. The lumineer technique typically eliminates the need for shots or even temporaries. So why wait for a custom-made veneer when you can have a lumineer that's made to not only last years to come, but is made as thin as a contact lens but with the strength of a crown. 

How do Lumineers work?
Your first visit is an initial consultation. We will take impressions of your upper and lower teeth and send the mold to an authorized lumineer laboratory along with photos and records that ensure the very best case for you. We encourage our patients on this visit to bring a picture of themselves or someone else's teeth that they admire that we can send to the lab to best customize your smile to what you're looking for. 
On your next visit, generally, a couple of weeks later, the dentist will place your lumineers. Before the lumineers are bonded in place, your dentist will place them on your teeth to try on and allow you to see them before permanent cementation. Once you approve the color, shape, and size, the teeth are then moderately etched to prepare for placement and then bonded one by one. We then will check your bite to make sure all your contacts are balanced to avoid any chipping of your brand new smile!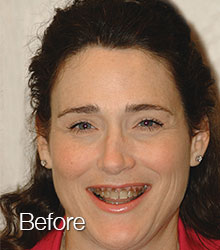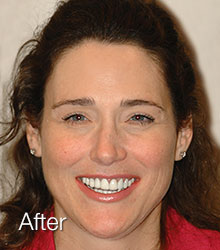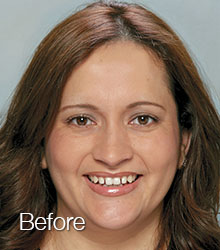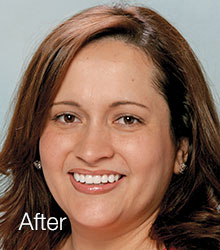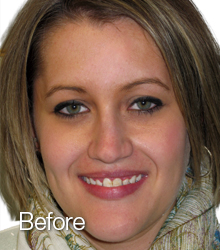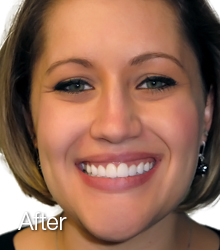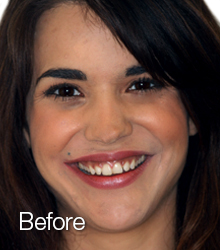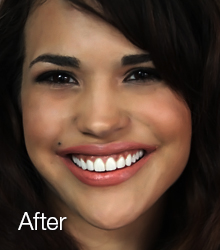 Call us at (949) 642-1033 or schedule an online appointment to know more about Lumineers.